Thanks!
The Adelle Davis Foundation would like to give special thanks to all of our supporters and the people who have helped us over the years.
Individuals
Gabe Dominocielo – Has been assisting the Adelle Davis Foundation since 2002, in addition to sitting on the Adelle Davis Board of Directors. Dominocielo is a business owner and a sits on other boards and comissions.
Kim Salisbury – Salisbury is the webmaster of Adelle Davis Revisited which is one of our favorite fan sites. Kim is also the owner of Lions Grip.
Corporate and Non-Profit Friends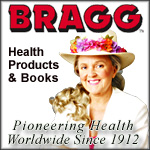 Recommended
Leave a Comment
You must be logged in to post a comment.