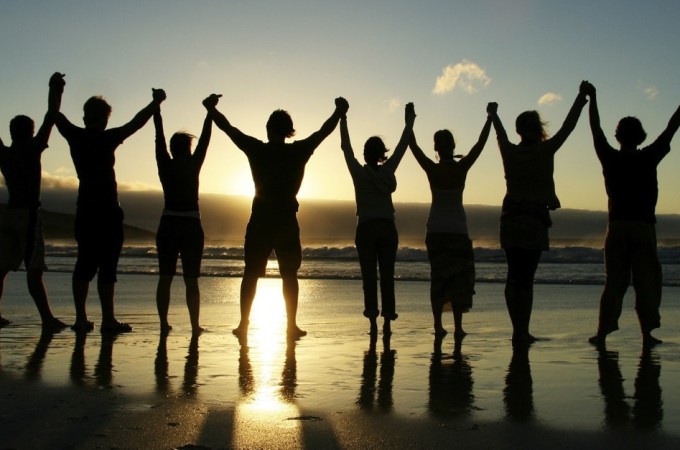 Adelle Davis Community
Introducing the Adelle Davis Community: Join the Conversation Today
Christina Markos
"Health, like happiness, is difficult to define. When we are ill we long for good health. When we are fit we forget it. A healthy body should be our birthright, but few of us claim it. People have differing ideas on how to attain perfect health. Some feel that exercise is all important; others say, "It's all in the mind." It would be wrong for the nutritionist to claim that food is the most important factor but, since we eat three meals a day for most of our lives, here, surely, is a unique opportunity to put one aspect of health into the right perspective." Adelle Davis, Let's Stay Healthy
Here at the Adelle Davis Foundation we realize that communicating about health and wellness topics makes a huge impact in everyday life. When interacting with schools and universities, a little knowledge goes a long way. Elementary school students who are learning to grow their own organic vegetables are also learning why eating veggies is important makes a difference in the way they eat and purchase food, and healthy choices they will make for the rest of their lives. College students studying nutrition or in cooking clubs on campus bring an extra edge to the discussion, recipe, or health topic they are having in class or with their friends.
Discussing healthy eating habits, current diet and exercise trends, and general wellness topics empowers all of us to lead a more balanced and positive life. Learning from one another and finding people who are either struggling or succeeding in similar health endeavors and efforts gives us all a community, a place to share our thoughts, questions, concerns and results. A place to go for ideas, advice and help with being healthy and happy, a true community to support each other in our lifelong goals.
Please post your questions and topics and start the conversation today! Share recipes, articles, and results. Having the right information and support from others is the first step to being healthy and happy . Knowledge is power and communication is key!  Adelle said it best, "To be able to sift fact from fiction we need knowledge and we need results. Knowledge is accumulating daily and is there for the taking. The results we can prove for ourselves." Check out our community today and start empowering yourself and others to live their best life now.
Recommended