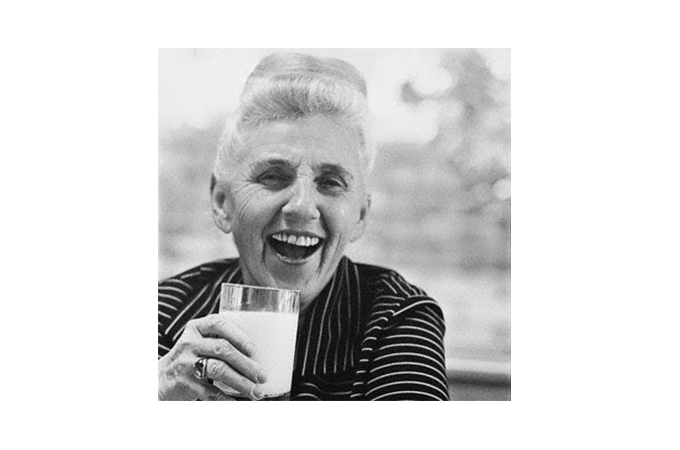 Happy Birthday Adelle Davis!
Today is a very special day here at the Foundation- it is Adelle Davis' Birthday!
Adelle Davis, one of the country's best known nutritionists, studied at Purdue University, graduated from University of California at Berkeley, and took postgraduate work at Columbia University and the University of California at Los Angeles before receiving her Master of Science degree in biochemistry from the University of Southern California Medical School. Throughout her career, she worked with physicians, beginning in New York with dietetics training at Bellevue and Fordham hospitals, and her first job at the Judson Health Clinic.
Later in Oakland, California, and then in Los Angeles, she worked as a consulting nutritionist with physicians at the Alameda County Health Clinic and the William E. Branch Clinic in Hollywood as well as seeing patients referred to her by numerous specialists. After planning individual diets for more than 20,000 people suffering form almost every known disease, she gave up consulting work to devote her time to her family, writing, and lecturing.
An inspiring quote from The First Lady of Nutrition, Adelle Davis from Let's Stay Healthy:
It is you, the individual, who is important. If you think of the people you admire, both in past history in the present day, it is their own individual  influence on the people around that changed history and ideas. We cannot all claim a place in history in the way that famous men and women through the ages have done,  but we can claim a part in the development of the nation's health. We can be among the first to show that nutrition really works. It is this demonstration and example which matters. There is no need to shout it form the rooftops, just get on and do it. Sooner or later people will notice. They will begin to wonder why you get fewer colds in the winter and have more energy to accomplish worthwhile projects. One day they will come and ask you how you do it. Tell them!
Adelle Davis did claim a place in history in the development of the nation's health and she continues to do so through her legacy, her books, and helpful tips that families have been using for generations.  Davis dedicated her life and focus to changing the nutritional mindset of America. It is now up to us as individuals, to keep Adelle Davis' legacy alive and ever-growing. She influenced history and changed ideas that promoted the development of health nationwide and beyond. It is up to us to keep demonstrating by example that nutrition really works and to spread the word when we are asked. Let's "Tell them!"
Recommended