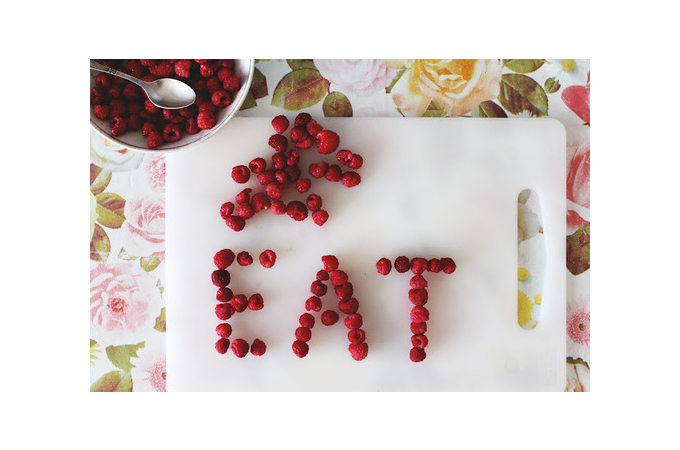 What Nutrition Can Do For You
Tuesday Tip!
Reflecting on Our Resolutions…
Christina Markos
A few days ago I was at a yoga class and the teacher brought up some serious food for thought. She mentioned that it was already almost mid-February and she couldn't believe it. She went on to reflect on the beginning of January and how the whole first month of the New Year we tend to be very diligent and hyper focused on whatever resolution we made. For the majority of us, resolutions include eating or living healthier. Nutrition plays a vital role in any lifestyle change. When we eat the right nutrients we feel more energized, stronger and our minds are sharper and clearer.
Six or so weeks in she asked us to reflect on our resolution we had made and check in with ourselves without judgment on where we are today. Are we still keeping up with our resolution? Did it lead to a different resolution? Do we even have the same desire to maintain that resolution? Have we totally forgot?
It is so interesting that the resolution we made can be so powerful for a few weeks and then begin to fall from our radar just a month or so later! Local gyms and health clubs see a huge rise in enrollments and their studios are packed in January! Now, almost in the middle of February we see a drop in people at the gym, or we notice that we are not using any willpower or focus on our resolution. In Adelle Davis' Let's Stay Healthy, she recognizes that keeping our promises to our health can be hard, but is worth it to keep trying,
Health, like happiness, is difficult to define. When we are ill we long for good health. When we are fit we forget it. A healthy body should be our birthright, but few of us claim it. People have differing ideas on how to attain perfect health. Some feel that exercise is all important; others say, "It's all in the mind." It would be wrong for the nutritionist to claim that food is the most important factor but, since we eat three meals a day for most of our lives, here, surely, is a unique opportunity to put one aspect of health into the right perspective
At some point today reflect on the resolution you may have made, and just see where you are today. Maybe that resolution no longer serves you and you pick a new one today. A healthier and happier you begins with just one simple reflection and perhaps the start or restart of a resolution. Nutrition really can improve your life in so many ways.
As Davis explained,
Following any religion, philosophy, or discipline is always hard work. After the first flush of enthusiasm has worn off it is hard to remember why you joined the group in the first place. The same thing will happen with nutrition. There is a constant temptation to break the rules and change them to our liking. Nobody can claim to eat perfectly day after day but at least we can try to do so. It is better to set the sights too high than too low. Nutrition is an enormous challenge to all of us. The basic raw materials for good health are all around us. It is up to us to use them.
What hurdles have you faced with your resolution? What joys have you discovered? Let's set our sights high and use the materials we have to live a healthier life all year long.
Recommended